Explore our most popular products. Feel free to contact us if you have any questions.
Marvin Windows and Doors is the largest manufacturer of made-to-order windows in the United States, and has cultivated a worldwide reputation as an industry leader. Unlike any other manufacturer, Marvin does not build or warehouse an inventory of finished products. Instead, the manufacturing process begins once an order is received, and ends when products are shipped to customers. Marvin's Built around you® philosophy enables Marvin to offer the industry's most extensive selection of shapes, styles, sizes and options.
Engineered to perform over time – Marvin stands behind their products and uses the highest quality materials. Each window is crafted with real wood throughout. And the exteriors feature extruded aluminum cladding, all backed by Marvin®  Windows and Doors' warranty.
Browse through our photo gallery to determine which Marvin window is perfect for your next project!

Acrylic Block Privacy Windows from Hy-Lite add unique style and value to homes of all kinds. Pre-framed and ready to install, acrylic block windows are available in new construction as well as custom-sized retrofit.
Eliminate the mortar and mess of traditional glass block with Hy-Lite's pre-framed true Glass Block Privacy Windows. Available in two privacy levels and four designer frame colors, Hy-Lite helps you add some originality to the original!
Decorative Glass Privacy Windows from Hy-Lite provide classic beauty and curb appeal while protecting your privacy. Available in a wide variety of shapes and unique styles, these windows are pre-framed for easy installation.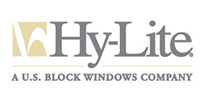 Roof Windows
The widest selection of roof windows and skylights to perfectly match your expectations for comfort and better living through daylight.
Sun Tunnels
Products that improve interior spaces and the well-being of people in them by bringing bright and natural daylight to places with no direct outlook.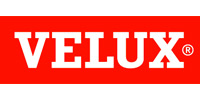 You can change the dynamic of any room with Integrity and Marvin patio doors. Blurring the line between inside and out, these doors allow you to re-think where you catch up on work, enjoy breakfast, or create memories. Your favorite view will become your backdrop, your focus, or both. 
Each door is a perfect combination of beauty and durability. You can personalize your door with countless options – interior finishes, architectural hardware, integrated shades, custom clad colors, and more. You'll be able to create a unique look that complements your style and the architectural design of your home. Of course, there's the added peace of mind, knowing that every door is built around your needs – created with the highest quality craftsmanship for smooth operation and dependable performance.

Dedicated to the highest level of design and quality, TruStile doors blend the latest technology with hand craftsmanship. With 66 panel and sticking profiles and 64 material insert options, TruStile has what you need to create distinctive, remarkable doors. We design our doors with separate components that fit together precisely to create crisp, distinct lines.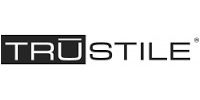 Therma-Tru Entry Door Systems
Therma-Tru entry door systems are the brand that most builders and remodelers prefer. Every line of doors we offer comes with a package of performance that is unrivaled in the industry.
With a front door by Therma-Tru, not only will you see an increase in comfort, energy efficiency and performance, you will also see an increase in curb appeal. In fact, you can increase the perceived value of your home just by adding a Therma-Tru entry door system.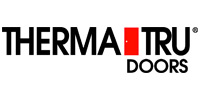 DSA Doors inspires homeowners, designers, and builders across the nation. Our doors are master crafted by skilled artisans in our 55,000 SF manufacturing facility. Our product lines consist of doors constructed of Mahogany and Knotty Alder hard woods, which adds instant beauty, distinction, and value to any home. All of DSA's doors are hand assembled, sanded and finished to ensure that every door leaving our plant fully represents the standard of quality we've established throughout nearly 2 decades.